---
For writer Karessa Ramos, a shopping trip to an Asian grocery or a Filipino sari sari store in Madrid evokes warm memories of home.
---
It's that time of the month, and I'm not exactly referring to my period but to the day before I fetch my son who just spent the last week with his dad. It's a day when I make sure I have enough ingredients to make at least three home-cooked Filipino meals.
My budget is always tight, but it's really hard to go to Ta Tung Universal Supermercado Oriental and buy only what I need. How could I, when there's always something amiss in all of the houses I've lived here in Spain? That longing for a familiar feeling which could only be relieved by food. Because, do you honestly know any migrant who hasn't turned to eating as a band-aid for homesickness? It's always effective, albeit falling short of being the cure.
Let me share my itinerary each time I drop by:
I start with the fridge, which is by the store's entrance. It's where they keep the vegetables and other delicacies such as tofu, kimchi and siopao (I bought siopao, but does it count as a "dish"?), to name a few. Sometimes I'd get okra, sometimes pechay (pak choi)… it all depends on the recipe I have in mind.
Then I walk down Aisle 1, where I am greeted by a flood of mixed nostalgia and relief. Nostalgia, because right in front of me is a reduced version of almost my entire childhood; my first basic concepts of "home" forged in the kitchen: prized memories of the women in my family asking me to taste what they were cooking, the unforgettable heat amidst the commotion, an ever-present stray dog begging for a bite of anything, the laughter, the banter They made it all fit into one small grocery aisle!
Yet at the same time, there's also relief, because as my mouth waters at the sight of cans and packets and jars of corned beef, tamarind, shrimp paste, patis and cane vinegar, the colors and odors become my one-way ticket back to my grandmother's pantry. Infused with a variety of Filipino sari-sari store elements, the narrow hallway turns into a fortress: a stronghold that safeguards many things I hold dear and keeps indifference at a safe distance.
Truth be told, even if I have no more plans or money left to buy anything else, I would keep on walking until I reach the crossing between the shelves of Chippy, Oishi and Nagaraya in front, the unstable rack of Sky Flakes on my right and the row of canned beverages on my left.
Then I usually catch a glimpse of the neatly stacked packs of Hello Panda cookies and 9 out of 10 times, I end up buying a couple of them for my son.
Near the end of my trip, I would pretend to debate whether to take the long way up to the cashier or not. I can imagine the CCTV cameras zooming in as I feign to convince myself that I need to get home ASAP. Then I picture it zooming back out as I end up gaping at the different shelves and daydreaming about the dishes I'd never make and the ones I remember having eaten, until I reach my destination.
Usually there's no line for paying, but during the few times that I had to wait for my turn, I would review the week's chosen meals for cooking procedure. If memory hasn't failed me, I swear I still remember how Nanay Beya, my grandmother, used to make tortang talong…
Of course, this itinerary cannot end without my usual exclamation, "Hala, these eggplants are so fancy-priced!" Because they are! But do I mind? No! Will I go back? As many times as needed! Does my son love tortang talong? Sobra! He loves Filipino food! In fact, he's already counted at least up to 10 local dishes he's already tried.
See Also

So, the day before I fetch my son is also that time of the month when I feel forever grateful to the Asian migrant community for their supermarkets: these are spaces that end up being so much more than sources of comfort food.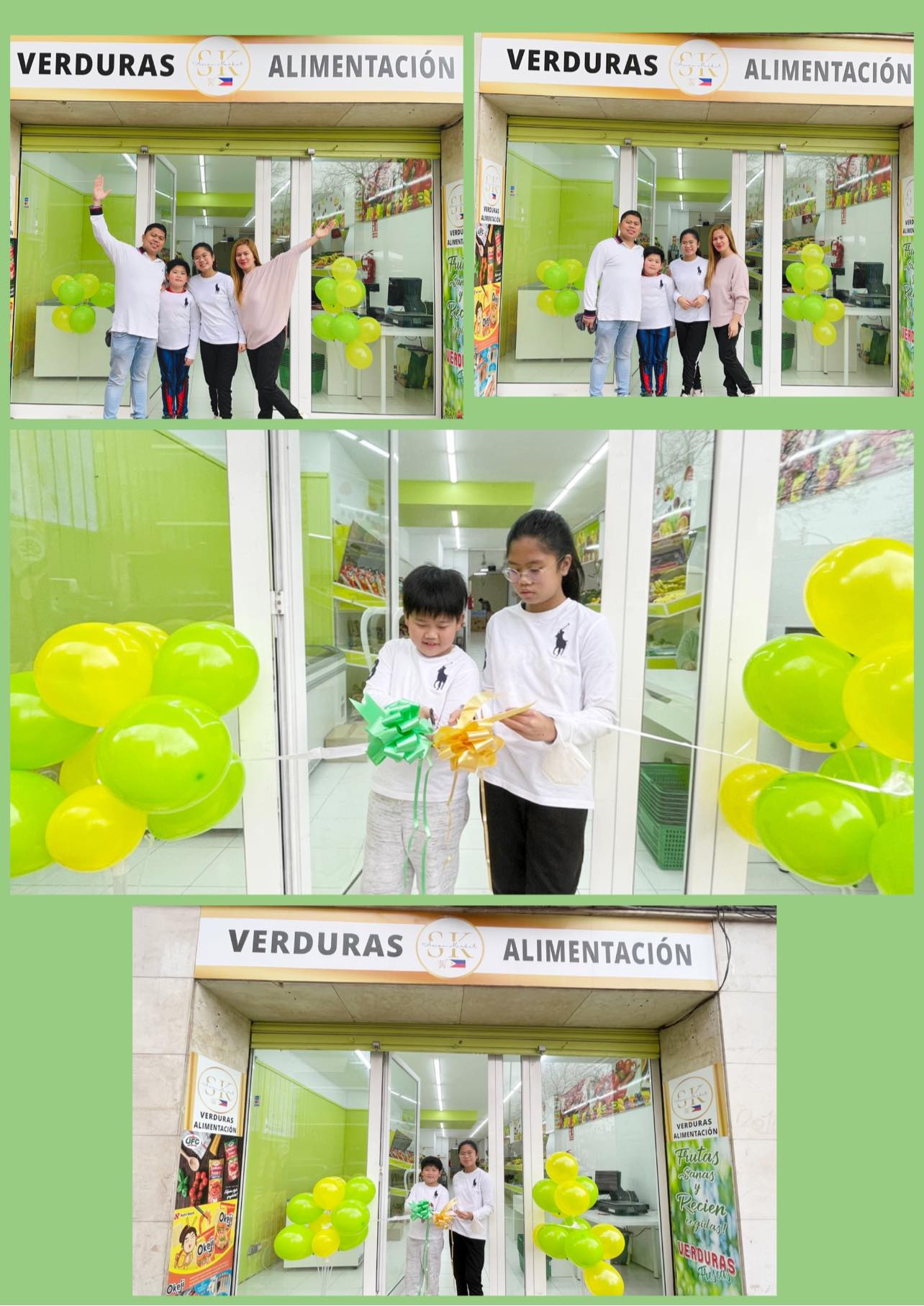 They're a safe haven which, no matter how tough it gets, shows us where to get itlog na pula and sinigang mix, any day, any month.
They're well-meaning false loopholes in this painful time-space rationale, that trick our (overly willing) senses into believing that home is just right around the next aisle.
Dedicated to: Paloma Chen and Xirou Xiao
Through our advertising and distribution partner Beagley Copperman, you can get FREE copies of The Filipino Expat Magazine from your favorite Filipino sari sari store all over Europe.
Karessa Ramos
Karessa Ramos (38, Nueva Ecija) is a writer based in Madrid, Spain. Her first book of poems and short stories, "Cosechas del insomnio" (Diversidad Literaria) was published in 2021. She loves joining poetry recitals and dancing, but sings badly for a Filipina. She is currently studying photography while mothering her son Leo and thriving in the former colonizer's land.