---
Did you know that Christmas markets started in Berlin? The best Christmas markets in Berlin, Germany by Berlin-based Filipino expat Myls Rubio.
---
Since we moved to Berlin in 2013, we have been fortunate to experience firsthand some of the world's most beautiful Christmas markets. The holiday season often may be dark and dreary within the European region but no one seems to mind, especially during that magical window between the latter part of November and early January.
There are thousands of Christmas markets happening across Europe every holiday season. In Germany, where the tradition is believed to have begun, about 3,000 markets transform the main squares of its cities into magical wonderlands.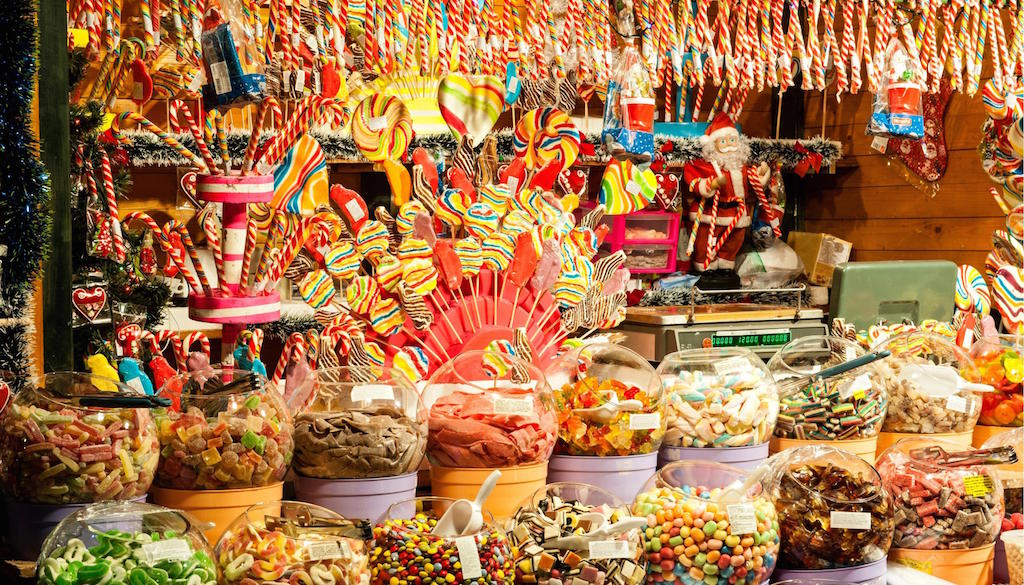 History of Christmas markets
Germany's Christmas markets date back to medieval times. Some of its existing markets like Dresden's Striezelmarkt first opened in 1434 and Berlin´s first market was recorded to take place in 1530 in Alt-Berlin (old Berlin).
In the early 19th century, the rising standard of living and the emergence of the working class empowered the growth of these markets. However, as the markets began to cater to the working class, the urban elites veered away from it.
Towards the end of the 19th century, capitalists, and owners of downtown department stores rallied to have the markets moved to the suburbs to avoid competition.
Christmas markets only returned to city centers across Germany by the 1930s with the aid of the ruling German political party. The dying tradition of Christmas markets was brought back to prominence in an attempt to restore the economy and rekindle pride in celebrating German traditions.
And we continue to enjoy this tradition to this day.
Best Christmas markets in Berlin
Being from a country where Christmas is celebrated as early as September, the thought of spending the holidays away from home can be tough. Not being with family to carry on with our usual Philippine traditions makes us homesick — attending the simbang gabi, eating puto-bumbong, and seeing the parols line the streets.
To counter this unpleasant feeling, we have made Christmas markets a part of our yearly family tradition. The markets' merry and cozy vibe is a poignant reminder of home. With around 80 markets scattered all over Berlin, we have been trying to visit each one of them over the years. These are our top 3: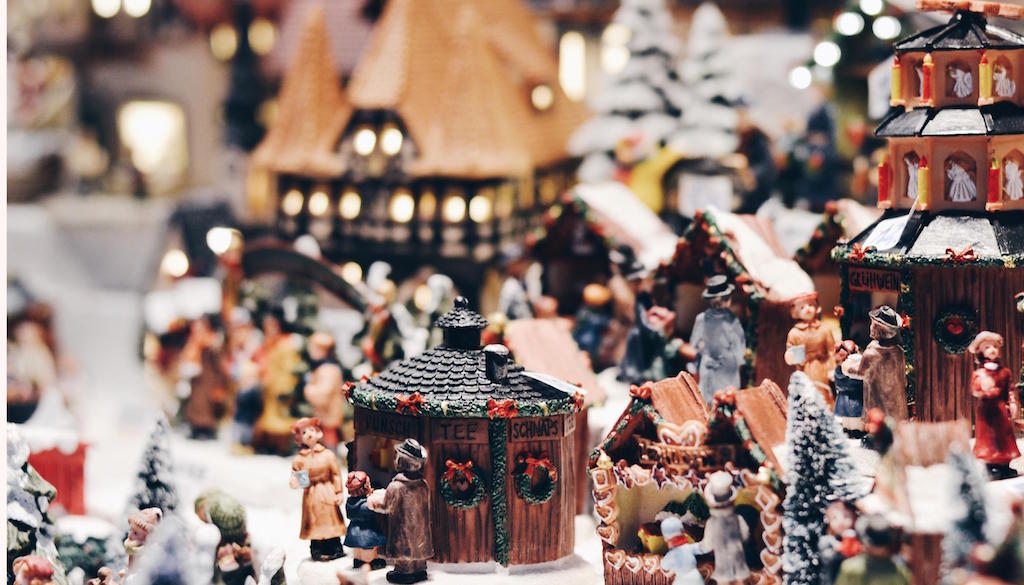 Weihnachtsmarkt at the Kaiser-Wilhelm Memorial Church
Weihnachtsmark is home to 100 vendors that offer a vast assortment of hand-crafted ornaments and toys, accessories, and glorious food. It first opened in 1983 and has an estimated 2 million visitors per year. Located along Breitscheidplatz, we particularly like it because apart from its proximity to our home, it offers amusement rides to its young visitors. This diversion gives us ample time to enjoy the grounds and sip warm glühwein (mulled wine) while our children keep busy and enjoy themselves too. Of course, there must always be room for the traditional bratwurst, stir-fried mushrooms, candied fruits, and gingerbread.  
Weihnachtszauber at Gendarmenmarkt
Located in one of the most historical squares in Berlin, this beautiful market is nestled in the middle of the Konzerthaus (Concert Hall), and the Deutscher und Französische Dom (German and French Cathedrals). It is adorned with an enormous Christmas tree that serves as a beautiful backdrop to live performances in front of the Konzerthaus. Large heated tents house stalls that offer unique artisanal products, as well as restaurants that offer warm respite whilst visitors enjoy some local cuisine. This is Berlin's most popular market and is almost never without a huge crowd. Shepherding the older kids and maneuvering a stroller with a little one can be a real challenge. Still, this is one of the most picturesque markets we have been to.
Spandauer Weihnachtstraum
One of the biggest Christmas markets in Germany and the largest in Berlin is located in Altstadt (old town) Spandau. It started welcoming visitors in 1974. In 1977, it immensely gained popularity when parts of its cultural program were aired via live broadcast. This particular Christmas market welcomes approximately two million visitors every year. Daily cultural performances take place onstage. A nativity scene with live animals in front of the Sankt Nikolai Kirche (St. Nicholas Church) is always a hit with children. Basket weavers, candlestick makers, glassblowers, and porcelain painters proudly display their curated work. Our family loves the amusement section in front of the Spandau town hall which offers the most rides including the familiar carousel and Ferris wheel which never fails to bring delight to both the young and young at heart. When visiting the bigger markets with kids, choosing the right time is key. We try to go to the bigger markets in the late afternoons on weekdays when there are not too many people.
As parents, we try to find ways to make any foreign place feel like home for our children. It is important that we keep our morals grounded and our Filipino identity strong, while we also learn to appreciate the local culture more. During the most meaningful and wonderful time of the year, we continue to celebrate the beautiful cultures of the Philippines and Germany as we try to forge new traditions that our family may call our very own.
Tips when visiting Christmas markets
A family of five requires a little research and preparation when on the move. Planning works wonders for us and ensures our trips are stress-free. Here are reminders to help you plan your family's next Christmas market visit.
Cash is king. While some vendors are more flexible in offering other modes of payment, we find it easier to go about our purchases with cash.
Manage expectations. We have three children and what works for us in ensuring a pleasant visit is plotting a schedule and informing them about it. We tell them in advance that they are only allowed a certain number of rounds on the rides. This lessens the difficulty of weaning them off the market´s amusement section.
Dress properly. You will be outdoors for an hour at the minimum. Kids are especially sensitive to the biting cold, so it is important to keep them safe and healthy by planning their garb – layers of warm clothing, jacket, overalls, boots, bonnet, shawl, and mittens.
Standing room. Most markets are standing room only. Be prepared to get your glühwein, and roam the market with some warmth in your hands. Kids can enjoy a similar drink too – the kinderpunsch – which is alcohol-free, of course. Otherwise, there´s always hot chocolate. These drinks can be enjoyed in ceramic mugs for a pfand (deposit). You may take these mugs home as souvenirs if you want to, in which case the pfand becomes the price tag.
Don't forget the pictures. With our hands already full, we seldom bring those big cameras that yield a superb resolution. Our camera phones often do the job for us when we take photos and videos. While photographic keepsakes are nice, know when to stop taking the photos and just be in the moment with your family. Your kids will appreciate the experience with you more than they would any other memento.
Keep safe. We should remain vigilant in the fight against Covid-19 when visiting Christmas markets. Sometimes, it is better to visit the smaller markets which give the "small town" feel rather than the bigger ones with a large crowd. They can be too overwhelming, especially if you are tagging your little ones along with you. Best to be mindful of the current health protocols and enjoy making memories through the holidays safely.
Myls Rubio
Myls Rubio worked in marketing and advertising before joining the Philippine Foreign Service. A staunch supporter of culture and the arts, she is an alumna of the UST Singers, and a soloist of the Diplomatic Choir of Berlin. She is married with three children and is currently based in Germany. Her family's shared love for music continues to inspire many through self-produced music videos and live online performances.