---
The journey of Wataru France espadrilles, from Liliw, Laguna's artisanal shoemakers to Paris and fashion boutiques in Europe.
---
At first glance, they look like your regular espadrilles, the kind of shoes that the French and Spanish fashion sets pull out of their closets once summer temperatures hit Europe. But if you take a closer look, they remind you of something unmistakably familiar and distinctively Filipino, the colorful tsinelas of Liliw.
That is because these espadrilles are indeed made in Liliw, Laguna, the tsinelas capital of the Philippines.
Marrying the craftsmanship of Filipino artisanal shoemakers with refined Japanese design, Wataru France is the French retailer of Wataru Philippines.
From Liliw to Paris
In 2017, Filipina expat Angelique Villaraza Dominici brought the brand to Première Classe, the highly attended trade show at the Paris Fashion Week. Since then, the brand has reached several boutiques in Europe including Spain, Italy, Greece, Denmark, Belgium, and all the way to Canada
"When I moved to France, I realized that many Europeans were unfamiliar with Philippine fashion, a vibrant industry I reveled in during my years in Manila. My intention was to make Europe familiar with Filipino creativity," said Villaraza.
Before venturing into importing Filipino fashion products, Villaraza worked for L'Oréal Philippines. She moved to France in 2006 and completed her master's degree in Luxury Brand Management in Paris. Among the brands she has imported to France are googoo&gaga children's wear.
Wataru espadrilles are made of canvas and abaca or banana fiber, making these shoes not only unique but also very sustainable since all materials are biodegradable. Products from Liliw, Laguna are already known for their durability and Wataru France ensures that their
shoes also passed European standards.
"The Philippines has a long hand weaving tradition. The town of Liliw in particular, is known for their skill in shoemaking. What started out as a nipa hut with two artisans, developed into a compound with 40 employees living and working together to make export quality shoes. The factory owner works together with the Department of Trade and Industry and exhibits in Manila Fame, a highly edited tradeshow for export products. All these details combined assure me of quality results. But not until I took the risk and exhibited sample shoes at a Paris tradeshow, did I confirm that their workmanship passes European standards."
Villaraza is referring to Corazon Coligado, owner of Ai-She Footwear, which specializes in manufacturing espadrilles from high-grade abaca fiber. Fashion stylist Luis Espiritu introduced the two women, and from then on, a collaboration was born.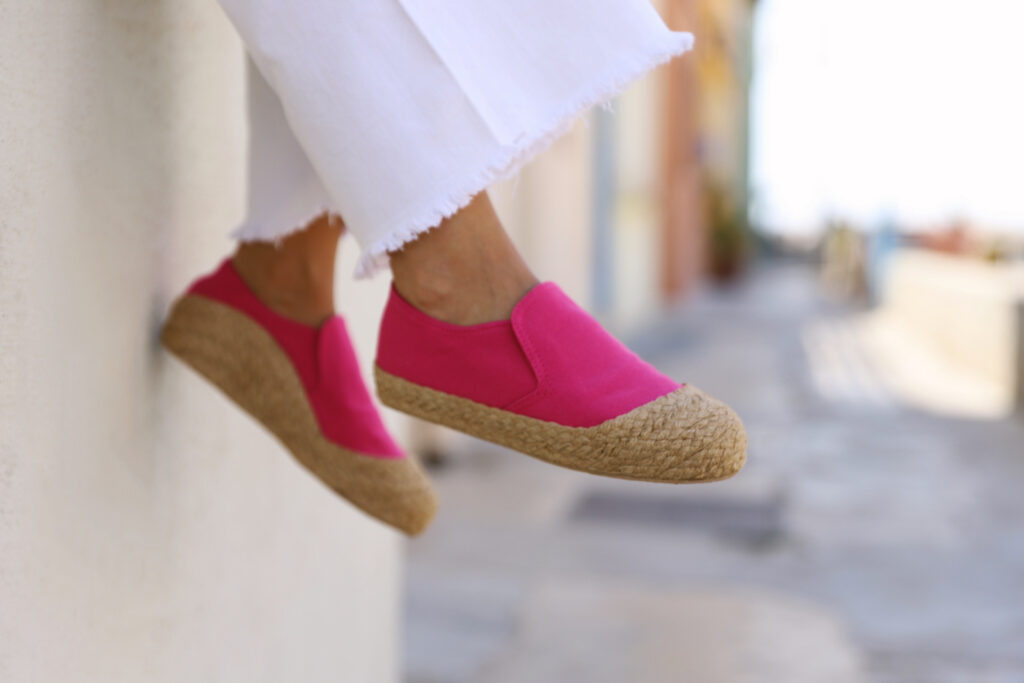 Quality Filipino espadrilles
Despite their high quality, shoe designs made in Liliw do not appeal to buyers in fashion capitals like Paris. One reason is because the artisans making them are not familiar with the European taste, nor able to travel or attend trade shows outside the Philippines. Through the help of Manila-based Japanese designer Wataru Sakuma, more refined designs were introduced to shoemakers, becoming an instant hit to the Manila fashion set.
"It was this set of Wataru- designed shoes that I presented at the Paris Première Classe show. I could have created another brand name but simply had no time. I placed the samples in my suitcase, arrived at the tradeshow venue and announced they were called Wataru. When I realized that European buyers in general liked the sound of "Wataru", I kept the name and registered "Wataru France" with the WIPO (World Intellectual Property Organization)," added Villaraza.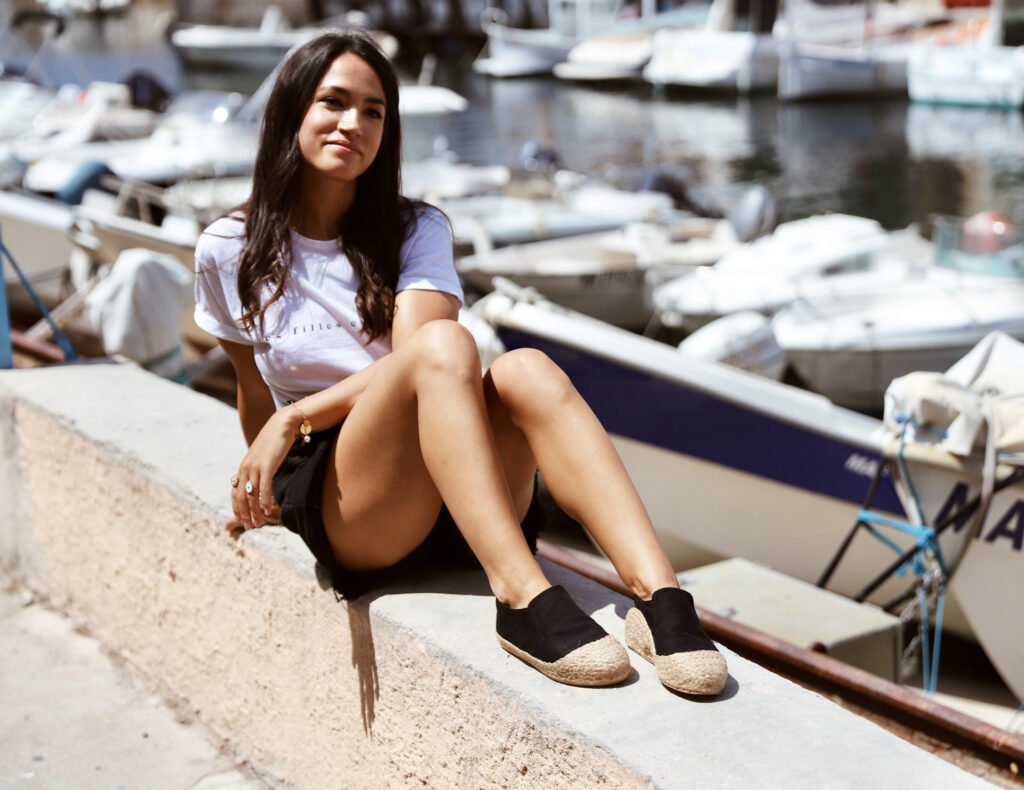 Four years into her journey of showcasing Filipino artisanal shoes in Europe, Villaraza has stayed true to her no-nonsense approach to business. She lets the products speak for themselves, and in the case of Wataru France, the shoes are particularly popular with French and Spanish consumers. Boutiques selling her shoes love the simple packaging, which comes in raw, cartoon boxes. Villaraza does not spend on marketing and Wataru France does not even have its own website, although she is actively promoting her products on Facebook and Instagram. In the future, she is looking to bring more Filipino brands in other product categories to Europe.
Wataru France espadrilles cost between €75 – €85. You can order them online via or visit their stockists in Italy,France, Spain and Greece,.
Villaraza is expanding her European sales team, to further promote these Philippine-made footwear. You can earn 15% commission if you refer Wataru France to your favourite fashion boutiques in your city. You can email her at angelique@watarufrance.com.