---
A native of Aklan found herself in Auckland, New Zealand, among 72,000 Filipinos living there. She is not planning on leaving anymore.
---
Coming to New Zealand was purely accidental. I had never imagined living abroad leaving behind a comfortable life, a stable job and my elderly parents. When my friend applied to migrate to New Zealand, she did not want to do it alone so she loaned me Php15,000 to pay for the non-refundable Expression of Interest cost (EOI). In a strange turn of events, my friend's application was denied and mine approved.
Back then, my father was in and out of the hospital. It took me two years to process my papers and get a six month Skilled Migrant Visa on the condition that I had to find a permanent job within six months. I only decided to give it a try two months into my approved visa. With four months left, I filed for a holiday leave from work and told my friends I would be on vacation in my hometown Aklan, not Auckland.
Auckland, not Aklan
I arrived in Auckland in June 2007 and stayed with a Pinoy friend who lived a bit far from the city center. Besides the ubiquitous graffiti, the gigantic trucks that looked like transformers in sci-fi movies first caught my attention.
I spent my first week buying winter clothes, opening a bank account, a Kiwi Saver account (a voluntary savings scheme that is equivalent to our Pag-ibig Fund) and my IRD Tax Number. New Zealand's most popular employment marketplace, seek.co.nz, was such a big help. I was so desperate to land a job that I ticked the box asking if I had any work experience in New Zealand. "Bahala na", I told myself.
Days later, I was in my newly bought cheap winter boots walking for almost an hour to reach the employment agency where they gave me written and typing exams and an interview. Within that week, I finally got a job offer as an account assistant of a data computer software distribution company. The salary was low but I didn't care.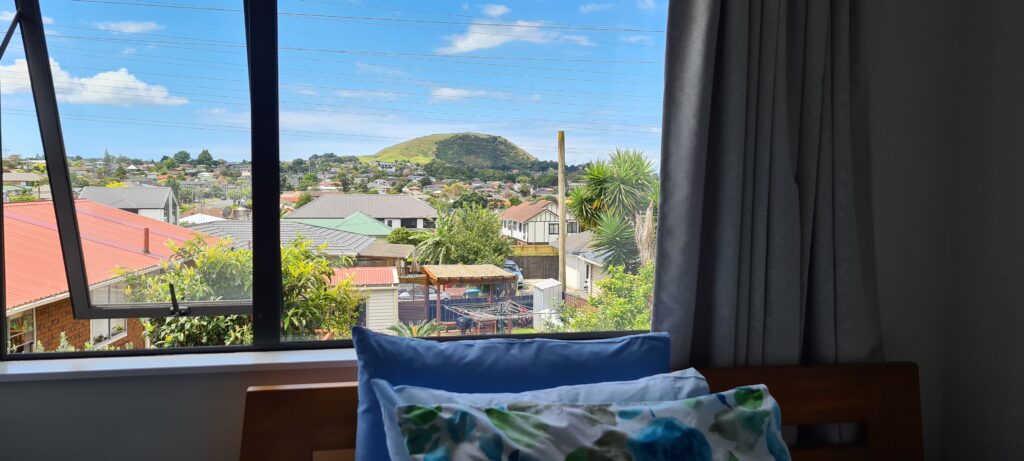 Slow living in Auckland
Auckland is New Zealand's largest city. Also known as the City of Sails, it is surrounded by hundreds of boats and yachts anchored and moored in its marinas. Compared to busy Manila, it is a calm place where the air is fresh, noise pollution is unheard of and traffic congestion is not a daily hell.
I live in the suburbs where I enjoy a slow-paced life. Auckland is gifted with pleasant and balanced weather all throughout the year. Right outside my window, I have a good view of Mt. Wellington. Whenever I need a beautiful distraction, I just glance out of the window and admire nature's beauty.
Life among the Kiwis
In the beginning, I found the Kiwi accent a bit difficult to understand. Little by little, I warmed up with their common expressions and sense of humor. Although I sometimes hear some locals complaining about the growing numbers of immigrants "stealing their jobs", they are generally friendly and laid-back.
At work, I immediately felt at ease with my co-workers who came from different cultural backgrounds. Everybody was nice to me. When my father died three months after I arrived and couldn't see him for the last time, my colleagues tried to console me and made me feel as if I was with my family. When a creepy guy followed me for days, my boss picked me up and drove me home for a week and accompanied me to the police to file a complaint.
Kiwis are generally thrifty. They save a lot and don't spend too much on branded goods. Most of my Kiwi friends go to Salvation Army or second hand shops. But throughout the years, a growing number of shops selling luxury brands have drawn multitudes of shoppers.
After work, Kiwis march to their nearest pubs to enjoy the happy hour between 4pm and 7pm. My friends and I like to hang out at our favorite bar, Dr. Rudi's Rooftop Brewing Co., overlooking Auckland's Viaduct Harbor to enjoy a glass of beer and mussels.
Locals love to eat healthy. When you go to one of their parties, they serve vegetable salad although they are also fond of barbecue or "barbie", where the meat from the supermarket goes straight to the grill.
Close to nature
Not only is Auckland culturally diverse, it also has a rich natural bounty making the city a paradise in itself. With 50 or so volcanoes and plentiful bodies of water, Aucklanders can't be expected to stay indoors. While I see locals grab a chair, a book and an apple and head off to the nearest beach, I also see our kababayans go to the beach with loads of food and drinks.
Whenever I have time, I go mountain climbing and island hopping with friends or when I need to be by myself, I drive away from the hustle and the bustle of the city to enjoy the breathtaking views along the way.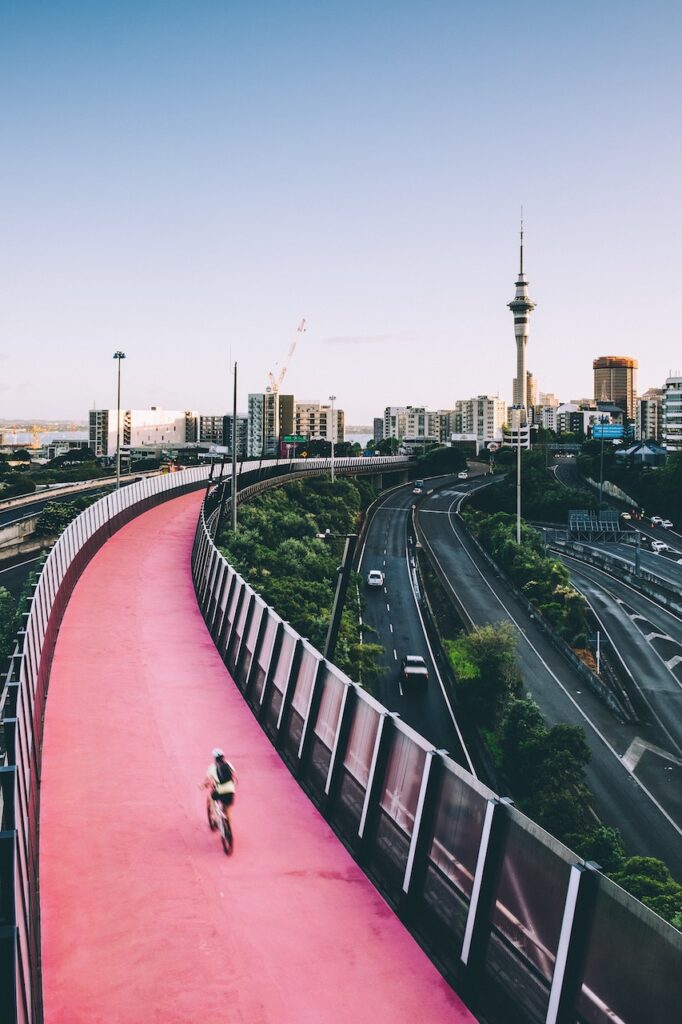 Cost of living of Auckland
Compared to the other cities in the country, Aukland's standard of living is higher. A salary of NZ$70,000 a year will be enough to get by but doesn't include extra expenses on non-basic things. To save money, I share the flat with three other Filipino friends and the flat costs NZ$850 a week. A car is a necessity although buses and trains are convenient and efficient.
Auckland has an extremely low crime rate. But lately, there have been several ram rage incidents with thieves raiding and smashing their cars into shops. This is alarming but according to the police, the situation is under control.
Filipino problems
There are more Filipinos in Auckland than in Wellington, New Zealand's capital. An estimated 72,000 Filipinos live in Auckland and the number is getting bigger. The common problem of Filipinos is their visas. They come to New Zealand with their family after selling everything in the Philippines.
When they arrive here, they can't find a job. If they find one, their job is not related to their qualifications which affects their points for their work visas. Most of the time, it is too late to change jobs because their visas are about to expire. Sadly, some of them are sent home.
I always tell my friends not to bring their families yet and to make sure first they get the right job for their qualifications.
Perfect place for retirement
It has been fifteen years now since I landed in Auckland with only NZ $2000 in my pocket, a box of Nissin Ramen and paying NZ$ 250 a week for a room. I am still with the same company. Looking back, my journey has been bumpy but I managed to thrive and be happy. At my age, I don't want a complicated life. Life here is slow, simple and calm. New Zealand is a good place to retire.