Sharon Taleon Masler, 46, learned the ropes at an early age. Instead of getting discouraged, she used these lessons to lead her to where she is now.
Currently based in Irvine, California, she is a mother of three boys and managing partner at Masler & Associates, CPAs. Sharon shares with The Filipino Expat her secret to a successful career in the USA.
Born in Bacolod, Sharon is the eldest among three siblings.When she was 10, her family had a small bakery where they made the best pandesal. The bakery was doing well until the competition became fierce. Sharon vividly remembers one incident where she had to do something out of the box to save her family from losing a great deal of money.
"It was the day before Christmas, our delivery truck carrying loaves of bread broke down in the middle of the road. It was already getting dark when it finally got fixed. Due to the delay, our customers went ahead and bought bread somewhere else."
Sharon wasn´t just going home with a truckload of unsold bread. Their workers wouldn´t get paid otherwise and it was the holiday season. "I told the driver to drive to Libertad public market, find a parking spot and sell our bread there." She stood next to her truck and sold the bread to last minute shoppers. Sharon left the place without a single loaf of bread left.
1. Family first
Her father stopped working as an engineer when she was still in elementary, and it was her mom who held down the fort for the family, working as a teacher, running a bakery & a small hacienda, and raising her children. Sharon was inspired by her mom's tenacity and hard work. She wanted to unburden her of some of the responsibilities, especially after their bakery closed down. Sharon had to become the breadwinner. Instead of taking the CPA board exam after graduation, Sharon moved to Davao to work for a bank so she could send her younger siblings to college. With a meager salary, and even with strict budgeting, the money was never enough to support the family. So, she started looking across the ocean.
2. Adapt Immediately
Sharon was 25 and single when she took the chance to apply for visas to Canada and the United States. She was so blessed and got her visa approved in both countries. That was when she knew she was destined somewhere.
Sharon's initial plan was to visit her relatives in the States and explore possibilities but was unsure about staying. Unbeknownst to her, the universe had already sealed her fate. "When we were living in Davao, we had an American neighbor who was married to a Filipina. When they went back to the US, they looked for me."
The wife introduced Sharon to her stepdaughter, a CPA in Newport Beach who offered Sharon a job as a secretary. It was a small firm but it was a great training ground for her to learn about how a business operates in another country. The CPA was a great mentor, but she retired, so Sharon moved to another firm as the administrator. Because of her Accounting degree, she handled audits, review and compilation of financial statements and prepared tax returns. On weekends, she would look after an elderly, clean the house to send money home for her family's needs.
3. Surround yourself with people who see your worth
Sharon met Greg Masler, fell in love and got married. "At first, I was worried about cultural & religious differences, he is Jewish and I'm a Christian. But then I realized that your faith is personal and a mutual respect is very important."
Greg always pushes her to be the better version of herself. In 2008, the firm she was working at merged and sold their company and Sharon decided to go freelance. "Greg always told me, you have the skills, you have the brains, why don´t you do something for yourself." It was perfect timing because Greg´s dad, Steven Masler, CPA, was dreaming of a family business and saw Sharon's potential as a business partner."I am eternally grateful to my father-in-law for giving me this amazing chance to start a business with him." In between having children and running a business, Sharon studied for the CPA exams and passsed all four parts.
4. Have a game plan
Sharon and Steve started with zero clients. They had to start marketing their practice. "We created our website, made our presence felt on Yelp and Google. Slowly, the clients came. According to them, they chose us because of the sincerity of our website." Their photos appear on their website because they want to show that they are real people.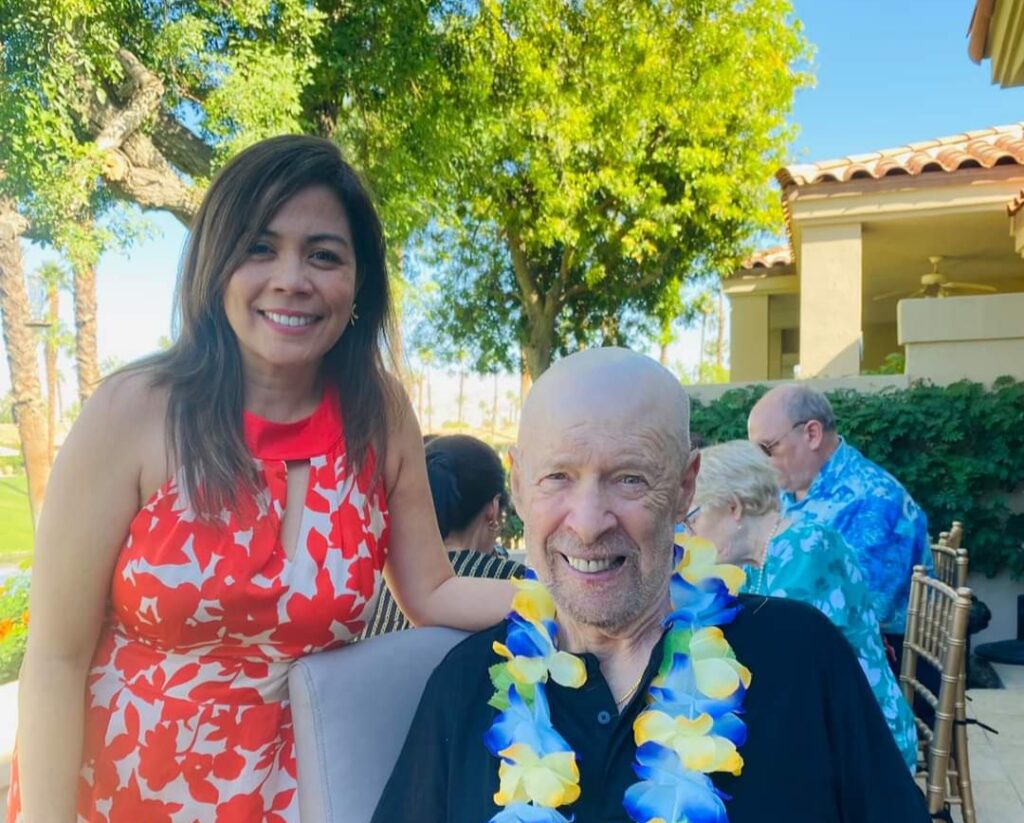 5. Integrity and competence
Sharon always sees to it that her firm treats their clients with integrity and professionalism. Rich or poor, everyone should be treated fairly. During the early stage of their firm, a client came for help. "He said that he got audited by IRS and had to pay $100,000. He could not find his CPA, he was helpless. It was not an easy task but we never gave up on him." Sharon´s firm represented him in front of the IRS and discovered something his previous accountant had overlooked. The IRS agents saw the discrepancy, and in the end, instead of owing $100,000, my client walked away with a refund. The client was very happy, and he has remained our client for 13 years now."
6. Empathize
Sharon likes helping small businesses. For her, it is not about what one makes, it is how much one can keep. "I have clients who make $30,000 a year to $5 million a year to $50 million a year. But at the end of the day, those people making little money are the ones who have more in their pockets because they are wiser." That is why on her Facebook account, she often shares information about saving money.
7. Speak up
Sharon is aware that being Asian in America, she needs to prove herself most of the time. She feels lucky though that she hasn't experienced any serious form of racism.
8. Take care of your staff
The secret of Sharon´s firm is her staff. The firm has eight loyal and competent staff members. Most of them have been with the firm since it started. She always sees to it that they have time to bond and enjoy each other´s company. Just recently, Sharon treated her staff to the Pageant of the Masters, a unique theater show in Laguna Beach.
Sharon doesn't micro-manage. She believes in training her staff and empowering them to provide the best possible service and utmost care to clients. As the company grows, it is an opportunity to give back.
"Whatever the company earns, any increase in our profits, I make sure to share it with them. After all, my staff is the vein of our firm's existence."
9. Don´t forget your roots
Sharon is still deeply in touch with her roots. She supports a feeding ministry in Bacolod. She flies to the Philippines with her family frequently visiting family and friends in different islands. "Philippines has so much to offer, it is such a beautiful country with abundant natural resources and wonderful people." Sharon and her husband invested in a property there so they have a place to stay for their future visits. "Right now, our marketing team is in the Philippines and they are doing such a fantastic job." In the future, she dreams of establishing a bookkeeping arm in the Philippines, an opportunity to provide jobs to many talented Filipinos in Manila and Bacolod.
10. Appreciate, Aspire, Act
Undeniably, Sharon loves what she does. From time to time, she gets asked why she does the things that she does. She always tells them that it makes her feel good when a client can sleep peacefully at night knowing their financial affairs are well taken care of.
Sharon has come a long way. But despite this, she has remained grounded and grateful. "I have learned three important things; always appreciate what you have, aspire to be better and act to achieve the desires of your heart."
Nats Sisma Villaluna
Nats Sisma Villaluna has been serving the Filipino community in Spain for more than 13 years. His volunteer works include teaching Spanish to Filipinos, and as artistic director of the Coro Kudyapi, a group of musically inclined young Filipinos in Barcelona. His passion to serve the Filipino community now extends to other countries in his role as Publisher and Editor-in-Chief of the new The Filipino Expat Magazine.