---
An e-commerce platform wants Filipino expats to send less balikbayan boxes, and buy local and sustainable products instead, to send to their loved ones back home in the Philippines.
---
Ieth Inolino-Idzerda does not send balikbayan boxes anymore. The Amsterdam-based Filipino expat and co-founder and CEO of Mithi & Co., a gift-giving platform in the Philippines, thinks that sending a balikbayan box is a trend that does not belong to contemporary times. She believes that the money Filipinos abroad spend on giving gifts to their loved ones in the Philippines would make a bigger impact when spent on local Filipino products.
Together with co-founders Sarah Fernandez and Niccolo Tuazon, who are both children of Filipino expats, they created a shopping platform based on the Filipino idea of a balikbayan box or sending a box of gifts to relatives in the Philippines. But instead of shipping imported products thousands of miles from the other side of the world, the business trio decided to take the imported out of the box and fill it with locally-sourced products instead, hoping to create a cultural shift in the process.
A pandemic project
"When the pandemic hit, a lot of Filipinos could not go home to the Philippines. You are missing milestones and family occasions. What can we do to address that? So we thought of an e-commerce gifting platform that would address that need. The idea was to "gift local" even when you're abroad. It's a word-play on the term balikbayan. Ibalik sa bayan, the attention and the revenue. For example, if I want to give a gift to my sister in Manila, I go to the Mithi & Co. website and then select the gifts already in Manila. The merchants are there, the gifts are produced and delivered locally," explains Ieth.
Before jump-starting their platform, they conducted a small survey to find out what products Filipinos abroad would likely give their parents, or families and at what price point they are willing to spend. Their survey revealed that when Filipinos are given a platform that offers different product choices and a secure payment method, they are more inclined to buy and support local Filipino products.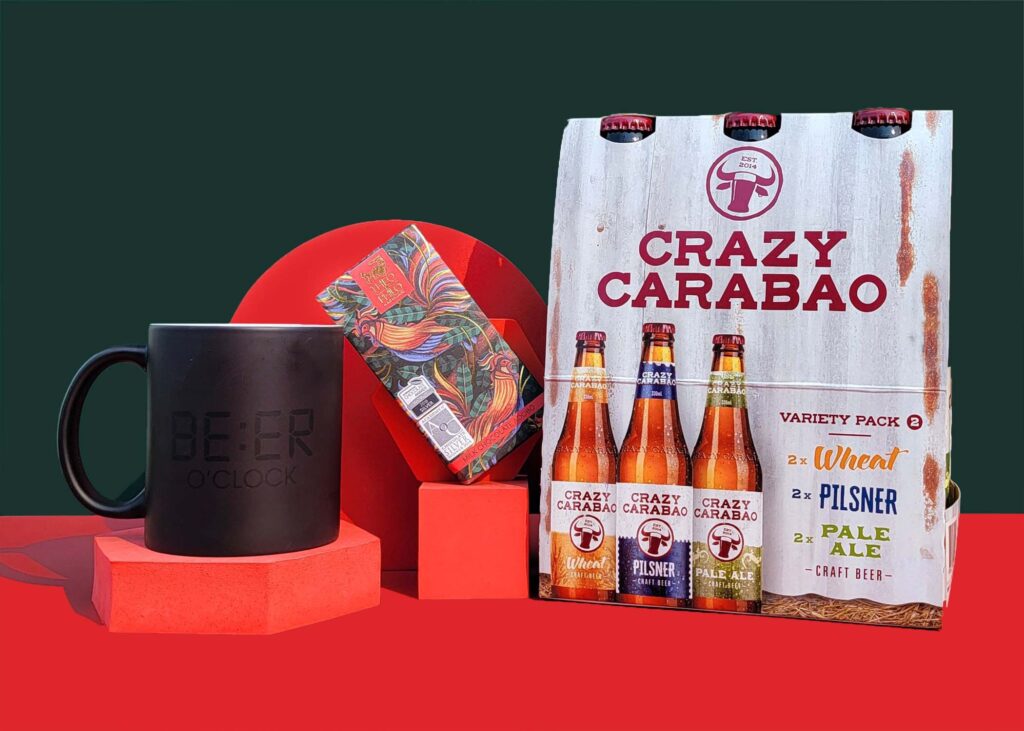 Sustainable and artisanal
Mithi & Co. officially opened their webshop in December 2020, while online shopping was booming because most retail shops were closed. Their driving mission is to promote artisanal Filipino products, choosing merchant partners that are Filipino or majority Filipino, and women owned. They want to focus the spotlight on local producers, artisanal products and small and medium Filipino businesses that don't have access or financial capacity to reach a wider or more international buying market.
Mithi & Co. offers gift packages for different occasions and varying budgets. Clients can choose carefully selected and assembled gift packs from as low €24 and as high as €200. According to Ieth, their bestsellers are chocolates, including the popular Theo and Philo brand that uses high quality cacao beans from Mindanao. They also partnered with painter and graphic designer Joyce Makitalo for an exclusive collection of jewelry bundles for Mithi & Co.. Joyce works with third generation goldsmiths from Bulacan, and artisans from Laguna to create unique designs. Her designs have been worn by celebrities like Katy Perry.
Filipino expats as catalyst for change
Ieth believes that the new generation of Filipinos, especially those who have been or are living abroad and have been exposed to different cultures, can create a culture shift from patronizing products bought from abroad to choosing more Filipino-made products. After living in the Netherlands for six years, she looks at consumer products differently now. She would compare things like linens, bags made from recycled tetra packs, skin care, and home products made from local fibers to those produced in the Philippines and sold at much lower prices. She hopes that through Mithi & Co., they can carry this appreciation to Filipino consumers in the Philippines.
The future is local
Unlike the contents of a traditional balikbayan box, which usually includes household items and consumables like home and personal care products or gadgets and clothes, Mithi & Co.'s gift boxes are more personal. They took into consideration the person receiving them, like kids, beach lovers, coffee lovers, pet lovers or occasions for which the gifts are bought for, such as weddings or anniversaries.
"The idea is still there, the nostalgia and the experience of unboxing a balikbayan box, the fact that you receive something, a gift that makes you kilig or excited. Only that it's something local. It also reduces your carbon footprint because you're not sending it through a courier. "
The company is also working on adding more sellers to their growing list of merchants so that they can make their gift packs more affordable. They are also gearing towards creating a region-focused gift box that would highlight products from different regions in the Philippines, starting with a Cebu-themed box.
Visit www.shopmithi.com to see their collections of Filipino artisanal products you can gift your loved-ones at home this Christmas, or on other occasions.
Dheza Aguilar
Dheza Aguilar is the Managing Editor of The Filipino Expat Magazine. She was a former Netherlands correspondent for ABS-CBN, and freelance writer for other publications. She works for a supply company in Rotterdam and is eternally juggling passion and career. She also blogs at www.girlfromthebarrio.com.